5 Things To Do When You Are Visiting Rome
Are you thinking about going on a vacation to Rome? This is one of the hotspots that people love to visit when they are in Europe. Indeed, Italy, in general, is a wonderful country and very welcoming to tourists. So, you can be sure that there is a lot to do here and you can feel comfortable when you are visiting.
But, something you will have to do if you are going to visit Rome is planning your trip. Indeed, there are so many awesome things to see that you do not want to miss out. Here are five things to do when you are visiting this wonderful location.
Vatican Museums
One place that people love to go to is Vatican City. This is the smallest country on the planet, and it is known as an enclave in Rome. But do not be fooled. There is so much to do here that it should be a priority on your vacation to Italy. In particular, people love to explore the Vatican Museums, learn more about Catholicism, as well as enjoy the history, artwork and culture of Rome.
Note that it can be very busy in Vatican City. This is why it is best to book a tour in advance. This is going to guarantee you entry into the museums and to see everything you want to during your vacation.
The Colosseum
There is probably one attraction you are already considering if you have been researching Rome. We are talking about going to see the Colosseum. This is one of the most famous sites in the city, built way back around 70 to 80 AD. At one time, there would be almost 80,000 people in here, watching everything from battles to executions. There is a lot of fascinating history in this arena, and you are able to see the biggest amphitheater there is.
If you want to see the best of the Colosseum, it is recommended that you book a tour to see this attraction. This is going to allow you to enter the amphitheater and get a better insight into its history. Check out https://www.whatalifetours.com/colosseum-tours/. This can even include going underground and seeing the dungeons that are down there. What's more, you can skip the lines for the Colosseum. Do not forget that this is one of the most popular tourist attractions in Rome. So, many people come to visit this place. You want to make sure that you can get in and have a great time.
Trevi Fountain
The Trevi Fountain is often a photo that people see associated with Rome. Indeed, it is one of the main tourist attractions, and everyone wants to see this beautiful fountain. The history of this fountain goes as far back as 19 B.C., and it remains one of the oldest water sources to be found in Rome.
Therefore, the Trevi Fountain is somewhere you want to add to your itinerary. It will make a beautiful photo and it is fascinating to see how much work and detail has gone into this fountain.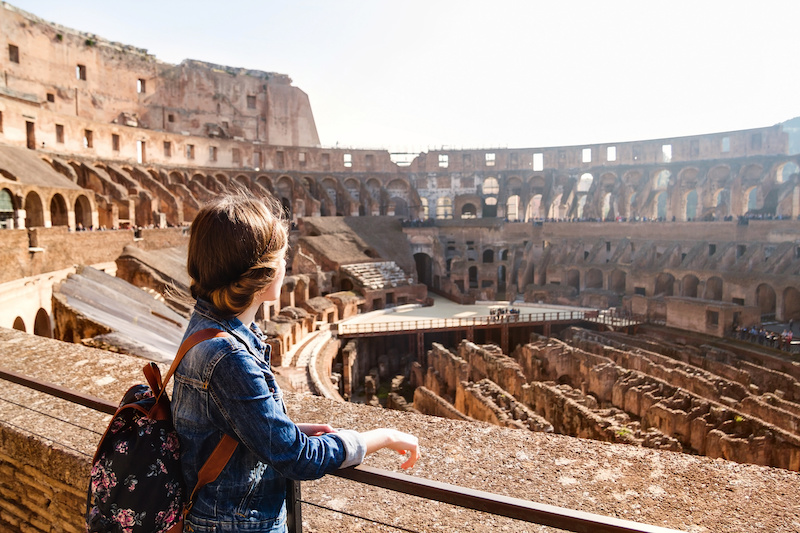 Pantheon
Do you love learning about ancient Rome? Then, something you definitely want to visit when you are in the city is the Pantheon. This is an incredible monument you can view, which was a temple to the gods. Many kings and artists have been buried here, and it is believed to have been completed around 126-128 A.D. There are some that say it was built before this, but there is no certainty without any inscribed dates on the temple.
Many people say that the Pantheon is incredible to view, complete with its granite columns. Indeed, it is very well preserved. Of course, you can also go into the Pantheon, which is something that is recommended to really understand more about the building.
Testaccio Market
When you are visiting Rome, one thing you definitely are going to want to do is to taste the food. After all, we all know that Italian food can be delicious and this is one of the best things about visiting another country. You get to try their cuisine and delicacies.
Well, if you want to taste the best of Rome, make sure that you have time for the Testaccio Market. Here are going to be able to enjoy different stands, whether you want to relax and have a craft beer or dig into a delicious sandwich. Either way, things are fresh and tasty, with the ability to sample everything that the city has to offer. It is the best food market you are going to find, with over 100 stalls.